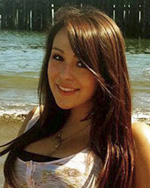 Audrie Pott, 15, of Saratoga, California, went to a party, drank Gatorade spiked with alcohol, and fell asleep. When she woke up, she realized that she'd been sexually assaulted, according to SFGate.com.
Photos of the assault were shared through text messages. Eight days later, Audrie hanged herself.
Three teenage boys were charged. According to a source quoted by SFGate.com, they were sentenced to 30 to 45 days in juvenile detention.
Just 45 DAYS in jail for teens who drove girl, 15, to suicide by sexually assaulting her and posting the photos online, on DailyMail.co.uk.