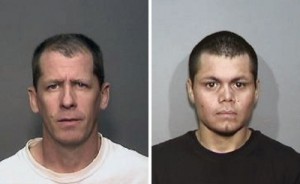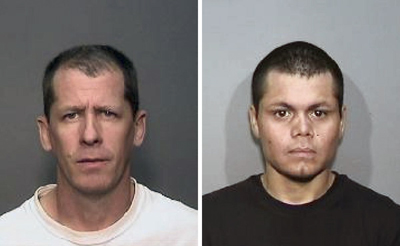 When the naked body of Jarrae Nykkole Estepp, 21, was found on a conveyor belt at an Anaheim, California trash-sorting plant, investigators could link her death to three other woman who had disappeared.
The other women, Martha Anaya, 28, Josephine Monique Vargas, 34, and Kianna Jadkson, 20, all had similar profiles that included prostitution-related activities. They operated in the same part of town that parolees Franc Cano and Steven Dean Gordon visited.
How did the authorities know? They were tracked by their ankle bracelets they were wearing as sex offenders.
When questioned how the two men could have carried out the killings while under supervision, Anaheim police Lt. Bob Dunn said the two were complying with a requirement to check in monthly with authorities and police had no reason to watch them more closely.
Cano, 27, and Gordon, 45, were arrested and charged with four felony counts of special circumstances murder and four felony counts of rape. If convicted, they could face life without parole or the death penalty.
Sex offender serial killers wore GPS trackers when raping, killing at least 4 women: police, from the Daily News.