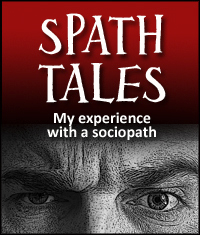 Editor's note: Lovefraud received the following story from a reader whom we'll call, "Thomas21." He was amazed at how quickly he fell in love, and how quickly he was discarded.
I met this girl via Tinder dating app. Her profile mentioned she was looking for friends. We have a big age gap. I thought why is she matching with me? It doesn't make sense. First girl to match with me in a while.
She immediately began the idealization phase. Love bombing me. My previous relationship was with a girl who had no emotions. Never complimented me. It was a breath of fresh air. She would often do the "we were made for each other" talk. I fell right into it.
We were planning on coffee a few days after we met. She cancelled on me. That's when I knew I had someone who had something going on. She was beautiful and the red flags seem to evaporate in the face of her loving words. Yet she never apologized.
Something was off
We met once. FaceTimed once that week. We kissed. It was different. Something was off with that first kiss. I couldn't figure it out.
She perpetuated this need to have something different with me because I was older. That we couldn't meet up and talk.
I was not looking for a hookup. Just a legitimate relationship.
The entire relationship unfolded over the next 7 weeks. Over texting. I have 99% of every text saved. Letter written. It is amazing to look back on the idealization phase. How fast I fell in love. How fast she had me in her grips.
Eventually I started seeking counseling because of this relationship. I found a lot of freedom in the recovery program I was a part of.
I was already skeptical going in. The texting only relationship just certified something was up.
Called her out
When I started calling her out on everything she started with excuses. Suicide. Being traumatized. Raped. Hurt. Unable to give me what I deserve.
Eventually I just straight out called her on everything. She admitted to it all.
I contacted her ex boyfriend and he told me of someone who was totally different than what I had experienced.
Learn more: Sociopathic seduction — how you got hooked and why you stayed
Eventually no contact has happened but it is taking a lot of counseling and therapy to go no contact. Trauma bonding is terribly hard to break. She doesn't care about me at all now. Claims she never loved me. Discarded me.