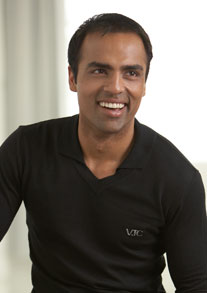 Three years ago, Gurbaksh Chahal punched and kicked his girlfriend 117 times in 30 minutes. It was all recorded on the surveillance camera in his penthouse bedroom. He was charged with 47 felony counts.
Chahal had built and sold multiple Internet start-up companies for hundreds of millions of dollars. All his money apparently bought him a get out of jail free card. His girlfriend refused to testify and the video was ruled inadmissible. Chahal's crimes were reduced to two misdemeanors. He got probation, 25 hours of community service, and a $500 fine.
Then in September 2014, he did it again. This time, he may go to jail.
Read this unbelievable story:
Video of Silicon Valley mogul kicking his girlfriend 117 times could send him to jail, on TheDailyBeast.com.
Link supplied by a Lovefraud reader.