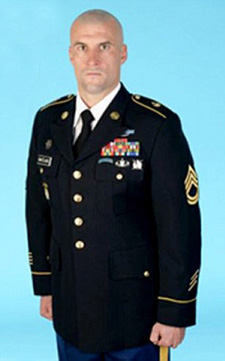 Two U.S. Army soldiers were kicked out of the military for confronting an Afghan police commander who allegedly raped a boy and beat his mother.
Sgt. 1st Class Charles Martland, a Green Beret who won two Bronze stars, and Captain Daniel Quinn were disciplined by the Army after they beat up the police commander.
Rep. Duncan Hunter, R-California, is demanding that the Army overturn the punishment.
In Afghanistan, men frequently abuse young boys. It's called "bacha bazi," or "boy play."
Green Beret discharged for beating alleged child rapist speaks out, on CNN.com.
Congressman protests punishment of soldiers who confronted alleged child rapist, on LATimes.com.
Philosophy of War: SFC Charles Martland, bacha baz, and morality in warfare, on SOFrep.com.