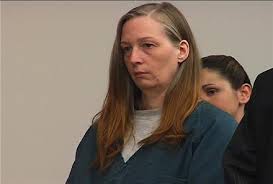 ABC 20/20 recently aired the story of Stacey Castor, of Syracuse New York. She was convicted of killing her second husband, David Castor, by poisoning him with antifreeze.
Castor is suspected of killing her first, Michael Wallace, the same way.
Castor also attempted to murder her daughter, Ashley Wallace.
Watch the ABC 20/20video: Black Widow.
Convicted killer Stacey Castor testifies in her own appeal, on Syracuse.com.
Appeals court overturns $377K verdict for victim's son in notorious Stacey Castor murder, on Syracuse.com.
Story suggested by a Lovefraud reader.