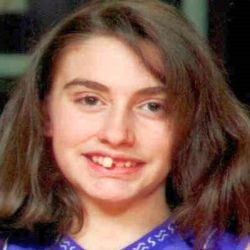 Celina Cass, of Stewartstown, New Hampshire, vanished on July 26, 2011. Her body was found in the Connecticut River six days later.
Her stepfather, Wendell Noyes, was long suspected in the crime. He was just arrested on Monday, June 20, 2016.
I have to wonder what took so long?
Celina Cass: Arrest made in 2011 case of missing 11–year-old girl found murdered, on NBCNews.com.
Story suggested by a Lovefraud reader.