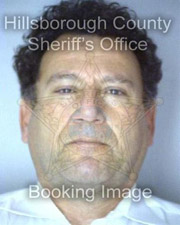 As the mortgage industry fell apart, John Steve Tsavaris of Tampa, Florida, continued to swindle small-time investors with his "smile and dial" boiler room securities operation. This was after running a "self-development transformation seminar" and a real estate development company that collapsed.
In 2012, Tsavaris was ordered to repay $350,000 to two small-time Florida investors. But the guy has disappeared, and a warrant is out for his arrest.
'Wolf of Ulmerton Road' now a fugitive, on TampaBay.com.