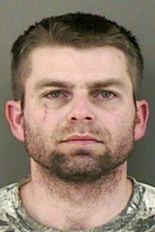 A call center representative in Las Vegas placed a call and heard a woman on the other end of the call pleading, "please don't kill me."
The telemarketing company called authorities in Linn County Oregon, who responded to the scene. Walter Warren John Ruck, 33, was arrested and charged with fourth degree assault, menacing and strangulation, according to 8 News Now in Las Vegas, Nevada.
Local call center hears attack, saves Oregon woman, on 8NewsNow.com.