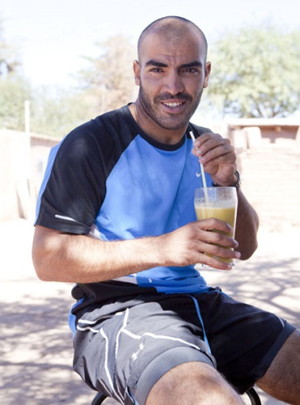 Looking for adventure, Callie Quinn, of Canyon Lake, Texas, went to live in Chile in 2011. In a hostel-like home filled with ex-pats, she met Youssef Khater. At first she hated him, but later warmed to his charm and and magnetism.
That is, until he cracked her in the head with a pipe, wrapped her in canvas and buried her alive under a mountain of ashes.
Texas Monthly magazine just published a story about Callie's encounter. Youssef Khater, it turns out, is an international con man with a long history of fraud and violence.
The article describes Khater as a psychopath, and briefly discusses the personality disorder, and what it means for criminal prosecutions. The link was supplied by a Lovefraud reader, and it's a great read.
The talented M. Khater, on TexasMonthly.com.
Other people from around the world have posted warnings about Youssef Khater.
Youssef Khater — Scammer / Estafador