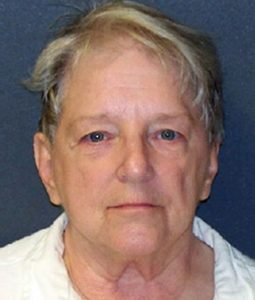 Genene Jones, 66, was convicted of killing a 15-month-old girl back in 1982, and sickening a 4-week-old boy, when she was a pediatric nurse in Texas. Jones was sentenced to 99 years and 60 years for her crimes, which she is serving concurrently. She was due to be released next year, because of a mandatory release law.
But Jones has just been charged with another crime — the 1981 death of an 11-month-old boy. Authorities suspect she may have killed as many as 60 children between 1977 and 1982 — they all died either during or shortly after her shifts in hospitals and clinics around San Antonio.
"She is pure evil and justice warrants that she be held accountable for the crimes she committed," said San Antonio District Attorney Nico LaHood, according to People Magazine.
'Angel of Death' nurse suspected of killing 60 children is charged with toddler's murder in 1981, on People.com.