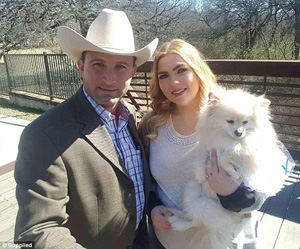 Stephanie Hoskins, 23, was set to marry Brett Goodman, a wealthy oil worker from Australia, on March 31. Luckily, before she tied the knot, she discovered her fiancé was not who he claimed to be.
His real name is Brett Joseph, he's an unemployed con man and love rat who defrauded dozens of women back in Australia.
Stephanie cancelled the wedding.
Texas woman calls off her wedding after discovering her fiancé is a Tinder love rat accused of defrauding dozens of women overseas, on DailyMail.co.uk