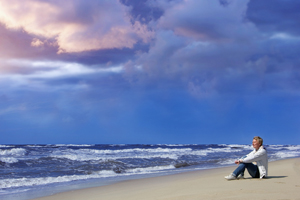 Feel better in the New Year! Starting in January, I'll be presenting the six webinars to help you understand and recover from your romantic involvement with a sociopath. This is Lovefraud's best deal ever! You get:
My 6 best-selling webinars, presented live with updated information, on Wednesday evenings starting on Jan. 16.
An opportunity to ask me questions during the webinars.
A private forum for each webinar, where you can ask more questions and connect with others
Immediate access to the existing recorded webinars
The webinars usually cost $25 each, so six of them would be $150. But the price for the Masterclass is only $99 — a savings of $51. And, if you sign up by January 1, you can also use Lovefraud's 20% off coupon code — WebinarSave20. So your final cost is $79.20. That's almost half-price!
All of the webinars are also available separately.
Here's the Masterclass lineup:
January 16, 2019 — SNEAK PREVIEW
The Basics: Love fraud and how to avoid it
Is your charming, attentive love interest really a predator waiting to pounce? About 12% of the population have serious personality disorders, and they're all looking for hookups. Learn to spot the warning signs of love fraud.
January 30, 2019
Sociopathic Seduction: How you got hooked and why you stayed
Learn how your exploitative partner used your good human qualities against you, by targeting your vulnerabilities and hijacking the human bonding system. You were manipulated simply because you are normal.
February 6, 2019
What did they want? Psychopaths, antisocials and other exploiters in romantic relationships
This webinar is a primer on personality-disordered partners: How these people behave, what they want, and why they turn so callous and cold. Their motivations are totally different from yours; with this course you'll understand why.
February 13, 2019
Escaping the sociopath and rebuilding your life
Follow the parallel paths to recovery that you'll learn in this course — solving the problems of survival for you and your family, and pursuing internal healing. In time, you can find joy and happiness again.
February 20, 2019
Why it's so hard to get over loving a sociopath and how you can recover
You still want your ex partner — even though you believe this person is bad for you. Why? Because sociopaths hijack the human bonding system. Here's how to break your obsession, recover emotionally and move on with your life.
February 27, 2019
Dating again after the sociopath
You'd like a romantic partner, but after one sociopath, you're afraid of meeting another. Learn how to know when you are ready for a new partner, and how to date with awareness, so you can protect yourself from scammers and predators.
Instant access and forever access
In the live presentations, Donna will provide updated information and answer your questions. But because these courses were offered previously, the recorded versions of the original webinars are already available to you as soon as you sign up. If you want, you can watch the recorded versions in advance, and then come to the live presentations prepared with any questions you want to ask. The live presentations will also be recorded, and the new webinars will be available within a couple of days. You can watch them as many times as you want, or whenever you feel like you need a refresher.
This is a great opportunity! Check it out today!