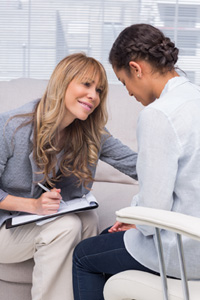 If you're a psychologist or social worker, and you need to earn continuing education credits by the end of the year, Lovefraud CE offers you a bundle of great online webinars at a special price!
Save 25% on the
Helping Clients in Abusive Relationships Bundle
3 courses • 8 credits • $147
Self study webinars are available immediately, or choose the live online replays, scheduled for the following dates:
The Five Step Exit: Tools you need to help clients leave a psychopath, narcissist or other toxic partner
Amber Ault, Ph.D., MSW
Available immediately for self study
Love and Exploitation
Mary Ann Glynn, LCSW, CHT
Part 1: Recognizing the exploitative relationship and its impact on the intimate partner
Monday, Dec. 5, 12-2 pm ET (Live Online Replay)
Part 2: Overview of therapeutic strategies for partners in relationships with exploiters
Monday, Dec. 12, 12-2 pm ET (Live Online Replay)
Or available immediately for self study
How the Americans with Disabilities Act (ADA) Supports Traumatized Clients in Court
Karin D. Huffer, Ph.D., MFT
Wednesday, Dec. 14, 7-9 pm ET (Live Online Replay)
Or available immediately for self study
Approved by the American Psychological Association and the National Association for Social Workers. See online course information for details:
Two bonuses!
When you take Lovefraud CE webinars, you are eligible for:
Free 6-month listing in the Lovefraud Professional Resources Guide upon completion of any 6 credit hours
Free ebook by Donna Andersen, author of Lovefraud.com, with any Lovefraud CE course (one ebook per customer)
Webinar formats
These webinars are available in two formats:
Live Online Replay this is a recording of the initial webinar that is presented at a scheduled date and time, while you participate from your computer. The instructor is available to answer questions via chat from you and other learners.
Self Study On Demand this is a recording of the initial webinar that you take at your convenience. The instructor is not available to answer questions.
Some licensing boards limit the number of credit hours you can earn via self study. Please check with your board's requirements. For example, see New York State requirements for social workers on their website, FAQ #28 and #29:
Boost your knowledge and skill
Millions of people have antisocial, narcissistic or borderline personality disorders, or psychopathy. Lovefraud Continuing Education provides the vital information that may have been missing from your training as a counselor: How to work with clients suffering from psychological, emotional, physical, sexual and financial abuse inflicted by disordered partners, family members or associates.
Plus! Check out the entire Lovefraud CE course catalog.