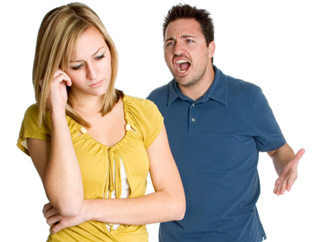 Lovefraud Continuing Education webinar
Presented by Mary Ann Glynn, LCSW, CHt
Love and Exploitation
Part 1 – July 17 • 12-2 PM ET
Part 2 – July 24 • 12-2 PM ET
4 credits available for psychologists and social workers
Therapists – When you were in training, did you learn about how people with personality disorders affect their partners? Probably not.
That's why this Lovefraud CE course is so important. Mary Ann Glynn, LCSW, CHt, will fill in a big gap in your professional training. In this webinar, she'll teach you how to recognize when a client's distress is not his or her own anxiety or depression, but a normal reaction to a manipulative relationship.
Love and Exploitation:
Part 1: Recognizing the exploitative relationship and its impact on the intimate partner Monday, June 5, 12-2 ET.
Part 2: Overview of therapeutic strategies for partners in relationships with exploiters Monday, June 12, 12-2 ET.
Learning objectives
Part 1:
This workshop will enable mental health professionals to:
Describe a client's distinguishing symptoms of small "t" and large "T" trauma (of PTSD) from emotional, physical, sexual, and deceit abuses due to a relationship with an exploitative disordered individual.
Analyze specific exploitative manipulations common to disordered individuals as relationships evolve, and abuse manifestations on clients.
Explain the cognitive, emotional and behavioral coping mechanisms clients develop to survive in the relationships, and how the self is submerged.
Assess where criteria of personality disorders in the DSM-5 overlap or are differentiated from criteria in psychopathy research in order to recognize a distinguishing set of diagnostic criteria.
Explain how the traits, goals and perceptions of an exploitative disordered personality measure against traits necessary for emotional intimacy, and implications for clients in navigating a romantic relationships with these individuals.
Part 2:
This workshop will enable mental health professionals to:
Describe how the effects of an exploitative relationship manifest psychologically, physiologically, and behaviorally in the client's presentation.
Explain how to help the client create detachment, so as to increase clarity about the relationship and change the cycle of victimization.
Describe concerns and strategies for helping the client disengage from an abusive relationship.
Explain research-based interventions for PTSD, including mindfulness techniques, and how they may help the client recover from an abusive relationship.
Suggest additional healing modalities to employ as adjuncts to psychotherapy sessions that foster grounding, safety, and empowerment.
Benefits of learning with Lovefraud CE
This is a Live Online webinar — you'll be able to ask questions of the instructor.
Psychologists and social workers may earn four continuing education credits upon completion of both parts.
You are automatically enrolled in a private online forum, where you can interact with the instructor and other learners.
Therapists who earn 8 continuing education credits through Lovefraud CE are eligible for a free 12-month listing in the Lovefraud Professional Resources Guide.