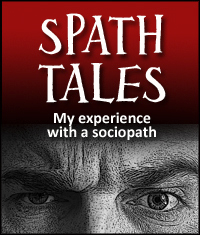 Editor's note: Lovefraud received the following story from a woman who posts as "rabb1t." Names are changed.
Few years ago I met a girl on FB called Catherine. It was a random add and we liked each others stuff but didn't really talk for a a few months until May 2016. This girl saw, as she was on my friends list, that I was at a vulnerable time in my life. I had just come out of a bad relationship and I also found out that someone who I thought was my best friend was stealing from me. I expressed my frustration on FB and this Catherine must have seen it as an opportunity to psychologically and emotionally abuse me.
Over the days we got talking and she started to send me voice notes and wanted to message me more and video call, she told me she cared and that she too had depression. She told me she was raped when she was younger so I felt sorry for her. She seemed sweet, kind and caring and over the next few months she would be on video call to me for up to 10 hours a day.
It was sexual between us through video and she was very sexually promiscuous and telling me to go along etc. I felt she was helping me through my depression and I wanted to help her too. I also was more focusing on my career as I'm an engineer and had just finished my training so I was very invested in my life of work and focused.
After a few months I started to get feelings for this girl and I told her. Once I told her this, I started getting, over the space of weeks, these fake profiles with website links in the bio trying to add me on Instagram and Facebook. I ignored them but one day I clicked and it took me to strange website, I now know it was this girl (Catherine) who was sending them, even though she was making out to be in a online relationship with me.
As the days went by, she started to verbally abuse me here and there and also tell me I'm dumb for falling for things, I would ask her what she meant and then she would change her tone and go back to normal. She asked me about my past and I had opened up to her a bit and told her I had a fear of abandonment because I grew up without parents. I told her I was currently doing the self work to deal with my past but sometimes I struggle when people I'm close to just get up and leave. I also told her my step mum emotionally abused me when I was a child and trying to deal with it as an adult.
As the days went on more, I felt more and more depressed, the name calling was getting more, she would openly flirt with people online and get me to react and then tell me I was abusing her when I did. She was making me seriously doubt myself and blamed it on my depression. Things would be normal for hours then she would randomly say things like, "you'll never work me out," then she would go back to acting normal. It all confused me.
What I didn't know at the time, but do now, is this girl hacked me and also put spyware on my phone through phishing links. One day we had an argument where she had openly flirted with someone again blatantly, so I questioned her on it and we had an argument to leave it between us. I didn't want to but I felt hurt.
By this point I was having panic attacks and anxiety was extreme as it was triggering my abandonment fears from the past and this girl was playing on it, but then denying it to my face and saying it was my depression etc. She was setting me up, provoking me and recording me, then telling others behind my back I was abusing her. She did this all for attention, which I didn't know about at the time. This had now gone on for weeks.
Two days after we stopped talking she plastered everywhere on her FB that she was in a relationship with someone new and how happy they were together. She set all of it up. I never felt so confused and hurt and I didn't message her once she revealed this. She was with someone called Amanda, which I believe she never liked but used her as a weapon to hurt me.
Few days later I had a missed call from my phone, I rang the number back and they didn't answer. It showed up on my WhatsApp as a picture of SOMETIMES YOU WIN, SOMETIMES YOU LEARN. I was so confused by that point and she had triggered all my past feelings on purpose I had to have a month and half from work and I was diagnosed with CPTSD.
Over the months I shouldn't have, but I kept looking at her profile, sometimes because I was so confused as to what had happened. I was thinking, this girl had contacted me and said she liked me then wanted to be with me and was so good then she changed and pushed my boundaries and abused me then got with someone else. I thought it was me at the time, as Catherine was writing on her FB I had abused her.
Over the few months I kept having strange accounts talk to me online, girls on dating sites verbally abusing me (which I now know was her fake accounts), text messages with links in saying they were from my banks, I would go on FB support groups and she would find me on there under fake profiles and try and confuse me even more, as if I was to blame for my problems. I didn't know I had been hacked at the time.
We ended up speaking nine months later as she put my last name up in her bio on Instagram. I contacted her and asked her why she put my name up if she was already in a relationship and we got talking again. She told me she was sorry. She just wanted to focus on university was because of her actions. She told me she still loved me. This happened again on and off, even though she was living with her girlfriend, until I had enough and stopped all contact.
I was just confused to everything. Catherine was also making fake profiles to do with my previous ex gf to throw me off track, so half the time I was experiencing all this I thought it was maybe my ex doing all this. I had no clue it was Catherine. When I finally confronted Catherine about things, she then the next day changed her name to game over.
I believe this person wanted me to commit suicide. She would ask me to send her songs like "baby I would die for you," etc. She used to send me twisted things, kept hinting towards suicide, but it was so subtle at the time I didn't realise.
Something needs to be done. This girl is a hacker. She emotionally, psychologically and I will even say sexually abused me, as I would not have given my consent to do the sexual things I did if I knew it was doing it to groom me to fall for her abuse. She led me to believe she needed my help, she plays on her disability and I felt sorry for her as she told me she had been raped.
Every time we would have an argument she would suck me back in by playing on these things. I ended up having a lot of therapy.
I have filed police reports here in the UK and they have filed it as a domestic violence under emotional abuse, as it was intimate. I nearly lost my career and did feel suicidal at times because of the amount of distress she put me through. I had to change my email, phone and laptop and I still sometimes feel my privacy is not safe. It is an invasive feeling.
Near the end, when we stopped talking, she would add me on other accounts of other social media platforms and bring up things I had said in a private therapy sessions and twist it indirectly so that she can smear my character. She was listening in through spyware. She met me when I had bad depression as it was, what she did nearly destroyed my life.
After we stopped talking, she would change her profile pics and names of her rubbing it in my face. She would change her Instagram to her really smiling and the name to "F*CKING TRUST YOUR INTUITION."
This attack on me was unwarranted and went on for nearly 2 years, I stayed for so long as I had fallen for the character she led me to believe, when realistically I was targeted for some sick twisted game by a hacker. I don't know who else was involved, but sometimes she would hint towards it near the end.
She has many profiles that she uses, I would say hundreds. She uses FB as a tool to do this and FB has to do something before someone fatally gets hurt. It may have already happened with others. I don't believe I'm the first she has done this too and I don't believe I'll be the last.
I am a 32-year-old woman, this girl is now 21. I was 29 and she was 18 when we met. I told her that she was too young for me but we carried on talking, because she led me to believe she wanted my guidance and over time I did start to fall for her. I wanted to guide her and support her and I did at the time believe in her.
I know myself to be a very strong person and if she can do this to me then I believe many other people who may be at a vulnerable place and not so strong may badly get hurt.
She tried to contact me a few months ago, which I ignored, and then later on that day my sister had a message saying someone was going to stab her 2-year-old daughter. The whole experience was disgusting, she made out to need my help when all she did was play on my trauma once I got feelings for her, provoked me to react then told everyone I was abusing her.
Luckily I managed to work out what was going on as I was reading up on narcissism, but I know others out there may not be so lucky. I do feel ashamed because of the age difference, but my therapist said it doesn't matter, abuse is still abuse. I just don't want it ever happening to anyone else.