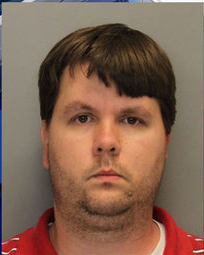 Justin Ross Harris, 33, has been charged with murder and child cruelty in the death of his 22-month-old son, Cooper. On June 18, Harris allegedly forgot to drop his son off at day care before he went to work at Home Depot. The toddler endured the hot Alabama sun inside the locked car for seven hours until he finally died of hyperthermia.
Harris' wife is not angry with Harris for the death of her son, telling reporters, "she misses her son deeply, but finds solace knowing Cooper is shielded from knowing the pain of a broken heart, from mourning the death of his own loved ones and from being exposed to the hard truths of a world that she called broken."
Friends and family, although advised not to say any more to the media, say that Harris was a great dad and murder would be uncharacteristic.
Information gathered from further investigation by Cobb County authorities, indicate Harris may have been living a double life, where he was unhappy in his marriage and exchanging nude photos with several women online.
Justin Ross Harris: Court documents show dad discussed son's life insurance policies with relatives, from ABC.com
Wife of Justin Ross Harris also did internet searches on child vehicle deaths, warrants reveal, from Alabama.com.

Ga. dad Justin Ross banned from funeral of toddler son left to die in hot car, from Daily News.