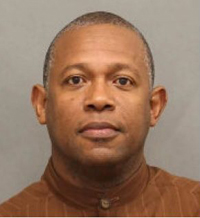 Wayne Marlon Jones, pastor of the United Spiritual Baptist Church in Toronto, Canada, is charged with sexual assault and fraud.
Jones allegedly assaulted a woman, and convinced her to give him money and property, during "spiritual guidance" sessions, which included exorcism.
Scarborough pastor faces second sexual assault charge, on TheStar.com.
Link provided by a Lovefraud reader.