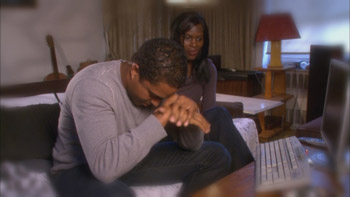 In March of this year, TV One premiered its new 60 minute docu-drama entitled "Deceived." The series delves into the lives of victims who have fallen prey to con artists and thieves, telling the real-life stories of men and women who have been betrayed by someone they trusted. Each episode is a riveting narrative of abused trust and final justice revealed through the testimony of the victims, re-enactments, interviews with close family members and friends, and stock footage.
The series premiere, "Doctor of Deceit," tells the story of how Eric Perteet deceived Tammy McCreary and Joy Richardson, both of whom thought they had met the man of their dreams.
Deceived airs on Mondays 9/8C on Tvone. Full Episodes of the show can also be seen online.
Deceived Episode One: Doctor of Deceit
Link supplied by a Lovefraud reader.