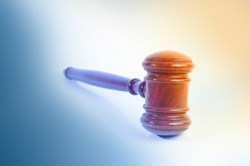 Paul Cassell, a University of Utah Law Professor, is scheduled to make an argument in front of the U.S. Supreme Court that any person who views or distributes a pornographic image of a child should be held liable for restitution to the exploited child.
If the court rules in favor of this issue, to be determined would be whether each offender found guilty of the charge would be required to pay the full restitution amount awarded by the court, or a proportionate amount based on the offense.
Many states are interested in stamping out child pornography and are already on board with the concept and await the ruling.
Utah law professor to make case for child-porn victims, from the Salt Lake Tribune.