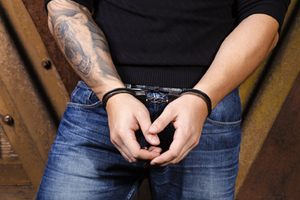 Ian Stewart, 56, the United Kingdom, was sentenced to 34 years in prison for murdering his fiance, author Helen Bailey, and her dog, and throwing both bodies into a cesspit under their home.
Judge Andrew Bright said it was "difficult to imagine a more heinous crime," according to the BBC.
Helen Bailey met Stewart on a bereavement website after the death of her husband. While Bailey was planning their wedding, Stewart was planning to kill her. His goal, according to the judge, was to inherit her fortune.
Stewart drugged and then killed Bailey and her dog, but told authorities she had been kidnapped. Their bodies was found under their home in Royston, Hertfordshire, last July.
Helen Bailey murderer Ian Stewart jailed for 34 years, on BBC.com.
Helen Bailey's fiance jailed for at least 34 years for cesspit murder, on DailyMail.co.uk.
Link supplied by a Lovefraud reader.