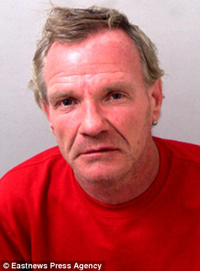 Anthony Ayres was convicted to life in prison in 1994 for strangling his partner, Dawn Wisdom, to death. But in the U.K., "life in prison" doesn't really mean being jailed for life, and Ayres was released in 2012.
He was just sentenced to another term of life in prison for murdering another girlfriend, Kelly Pearce, with a clawhammer, and stabbing her more than 40 times.
Plus, he'd been convicted of strangling two other women in 1988 and 1989. They survived.
But Ayres' violence escalated, and now two women are dead.
Evil 5ft builder who was jailed for life for murdering his partner in 1994 and stabbed SECOND woman to death after he was freed from jail, on DailyMail.co.uk.