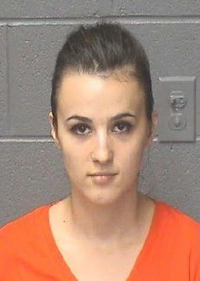 Anisa Llega, 24, an immigrant from Albania living in Arlington, Massachusetts, was arrested and charged with scamming a senior citizen out of more than $100,000.
Donald Hodgins, 84, or Arlington, thought he was helping the young woman out especially when he gave her $30,000 for brain tumor surgery. But Llega wasn't in the hospital she was on vacation in Miami.
'I thought I was saving her life "¦ I was a sucker': Waitress, 24, arrested after 'conning 84-year-old widower out of more than $100,000 by faking terminal brain tumor surgery and blowing it in Miami', on DailyMail.co.uk.