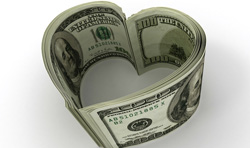 The Journal reports that last year, according to the Federal Trade Commission, losses due to romance scams totaled $105 million. And Steve Baker, FTC director, says, "the complains reported are only a tip of the iceberg,"
Lovefraud hears from people all the time who have been scammed. Luckily, some of them contact me before they send money. I tell them they're dealing with a scammer. I hope they listen.
Users of online dating sites fall victim to fraud, on WSJ.com.