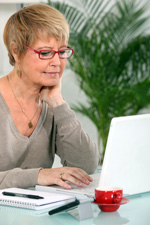 Valentine's Day is approaching. It's a big day for romance and romance scammers.
What are warning signs that a potential partner that you met online is, in reality, a con artist? A British financial company called Keeping It Simple compiled a list that includes:
Can't meet or chat on the phone
Inconsistencies in their story
Repetition they can't remember what they told to whom
Wanting to chat via text/Whatsapp
Sending emails to you with attachments to give your computer a virus
Asking you a lot of questions, but not answering any of yours
Their picture is too perfect movie star material
For more detail, see the Keeping It Simple report:
The Big Business of Online Dating Scams, on Kisbridgingloans.co.uk.