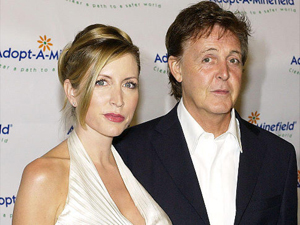 A new biography of Paul McCartney of the Beatles paints his ex-wife, Heather Mills, as a money-grubbing liar who took millions of pounds, and several properties, in the divorce.
She claimed she was sexually abused and left home at 13, which was a lie.
She claimed to be a former high-fashion model, when she really posed for downmarket lingerie catalogs.
She even said she was in the running for the Nobel Peace Prize, which was total fabrication.
Even the rich and famous can fall for the romance scam.
Why DID Paul McCartney marry such a lying money grabber? Launching an unmissable series from a top biographer, a jaw-dropping insight into the greed and lies of Heather Mills, on DailyMail.co.uk.