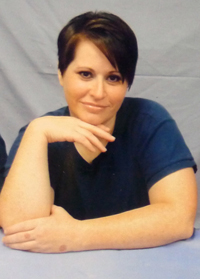 Wendy Maldonado will soon be released from prison after serving 10 years in an Oregon prison for killing her abusive husband. People Magazine recently interviewed her.
Aaron Maldonado had repeatedly beaten his wife and their four sons. According to People:
The judge who sentenced Wendy described what she and her four sons had endured as "the worst case of domestic violence that any of us has seen."
The judge sentenced her anyway.
Wendy had planned to kill her husband and take the blame, but her oldest son, Randy, who was 16 at the time, insisted on helping her. Randy served six years for his part in the action.
The author of the article wonders how someone can be as mean-natured as Aaron Maldonado was. The answer is simple the guy was a complete psychopath.
Read an excerpt of the article online:
Wendy Maldonado's Sons 'Want to help her get her life back together' when she gets out of prison, on People.com.
More information about the case is available at WendyMaldonado.com.