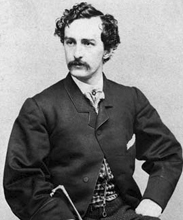 "Many people assume horrific crimes indicate the perpetrator has a disturbed, even deranged, personality," says Dr. Kent Kiehl, a psychologist at the University of Mexico and one of the foremost experts on psychopathy.
As far as horrific crimes go, one of the most famous is the killing of President Abraham Lincoln by John Wilkes Booth. So, was Booth a psychopath?
In his new book , The Psychopath Whisperer, Kiehl applied the Hare Psychopathy Checklist-Revised (PCL-R) to historical information about Booth. The result may surprise you.
Was John Wilkes Booth a Psychopath?, from Real Clear Science.