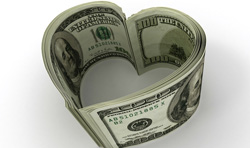 Six months after her husband died, and after her own treatment for breast cancer, the 75-year-old widow wanted to take her mind off of everything she'd been through. She joined Match.com.
"Edward Duffey" liked her photo. They started talking, one thing lead to another, and soon, even though they had never met, the woman started liquidating her assets so he could "invest" them.
Needless to say, she lost her money — over $1 million.
The woman certainly isn't alone. A 2015 study by True Link Financial estimates that American seniors lose $36.48 billion per year to elder financial abuse.
How a phony online boyfriend scammed a 75-year-old widow out of $1 million, on Time.com
The True Link report on elder financial abuse in 2015, on truelinkfinancial.com.
Story suggested by a Lovefraud reader.