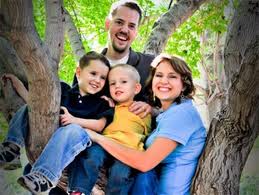 It was a shocking story about a sociopath, even for Lovefraud readers, most of whom have lived their own shocking stories about sociopaths.
On Feb. 5, 2012, Josh Powell, grabbed his two young sons from a social worker who was supposed to monitor his visit with them, hacked them with a hatchet, and then blew up his house, killing the two boys and himself.
The boys' mother, Susan Cox Powell, had disappeared more than two years earlier, on Dec. 6, 2009. Josh Powell was the prime suspect, but he had never been arrested.
This year, a podcast about the case, called Cold, was released by KSL NewsRadio, of Salt Lake City, Utah. It includes never-heard-before audio tapes recorded by Josh Powell himself, and interviews with people who had never spoken to the media.
It's a chilling tale. To listen to the podcast, go to:
Cold — The complete, untold story of the search for Susan Powell, on TheColdPodcast.com.
Link supplied by a Lovefraud reader.
Lovefraud's previous coverage of this case:
Susan Powell disappearance on Lovefraud.com.