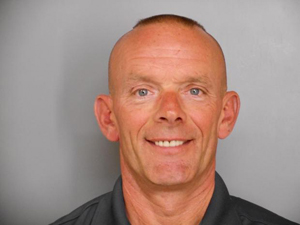 Lt. Joseph Gliniewicz of the Fox Lake, Illinois police department radioed that the was in pursuit of three suspects on Sept. 1, 2015. Then he was found dead.
At first it seemed like another cop-killing, like a wave of incidents across the United States.
But last week, officials revealed that Gliniewicz had killed himself. Why? Probably because his embezzlement, plot to commit murder and sexual harassment were about to be revealed.
In his Lovefraud article Sociopaths and suicide, Steve Becker, LCSW, says that when the game is over, some sociopaths would rather check out than face consequences. It looks like that's what Gliniewicz did.
Officer Joe Gliniewicz's dark double life leaves a village in shock, on NBCNews.com.
EXCLUSIVE: Cop who faked his own murder went into sex addiction rehab for forcing colleague to perform oral sex and watch him urinate after targeting her through her son's youth group, on DailyMail.co.uk.