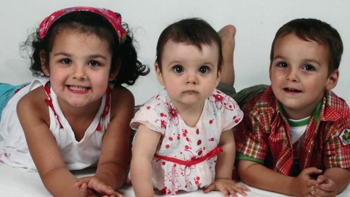 Sonia Blanchette, of Quebec, Canada, apparently didn't want to face trial for the murder of her three children, ages 5, 4 and 2. So she starved herself to death.
Blanchette had lost custody of the children in 2012. The court originally said she could see them every two weeks under professionally supervised visitation. A few months later, the court allowed the visits to be supervised by Blanchette's mother.
During a visitation on Dec. 2, 2012, Blanchette asked her mother to leave. When the grandmother returned, the children were dead.
Sonia Blanchette, accused of killing her 3 children, starves to death, on CBC.ca.
Father of three slain Drummondville children speaks out, on CBC.ca