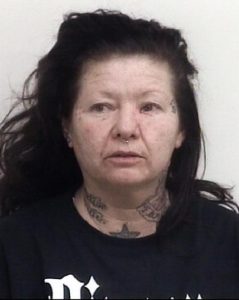 Candy Lawson, 46, of Corunna, Michigan, was convicted last week of keeping her disabled sister, who was deaf and had cognitive impairments, locked up in a 4 foot by 8 foot closet for seven years.
A contractor doing work on Lawson's home called the police. Diana Churchill, 42, weighed only 70 pounds when she was rescued. Lawson had previously been investigated, but not charged, in the malnutrition death of her disabled brother in 2009.
Lawson was found guilty of vulnerable adult abuse and embezzlement. She took her sister's Social Security disability benefits.
Lawson's adult daughter and her boyfriend, along with their two children, also lived in the home, but they did not face charges.
Michigan woman faces prison for locking disabled sister in closet for years, on detroit.cbslocal.com.
Story suggested by a Lovefraud reader.