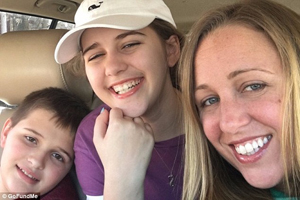 Wesley Webb, 40, and her boyfriend, Keith Smith, 43, were arguing in the home they shared in Schuylkill Township, Pennsylvania. Webb turned on her cell phone to record his verbal abuse. Also recorded was the gunshot when Smith allegedly murdered her with a 12-gauge shotgun.
Smith then turned the weapon on himself, but survived a gunshot blast to his face.
Webb's three children were in the house and called 911.
Slain mother-of-three who recorded her own murder at the hands of her abusive boyfriend, on DailyMail.co.uk.