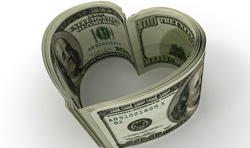 Audrey Elaine Elrod, of Bluefield, West Virginia, fell in love with a man who sent her a Facebook message. Soon he was asking her for money. Then he asked her collect money he sent her and forward it to Nigeria.
She was so in love that she didn't recognize the scam.
In this in-depth article, Wired Magazine reveals the inner workings of the romance scam business along with the sad ending to Audrey's story.
Online dating made this woman a pawn in a global crime plot, on Wired.com.
Link supplied by two Lovefraud readers.