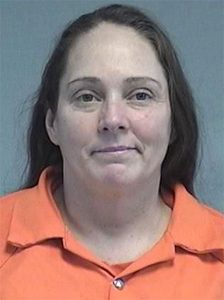 Joleen Cummings, a 34-year-old hairstylist, didn't show up to see her three kids on Mothers Day. Her co-worker, Kimberly Kessler, 44, has been charged in her murder.
Kessler has allegedly lived in 33 different cities and assumed 17 identities since 1996. She was seen on surveillance video getting out of Cummings' car, but has denied killing the woman. She is not cooperating with authorities.
Woman who's allegedly assumed 17 identities in 20 years charged with co-worker's murder, on Oxygen.com.
Story suggested by a Lovefraud reader.