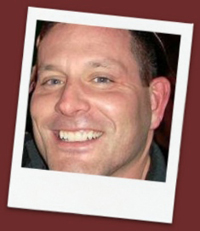 In his blog article on Saturday, Jan. 4, Jon Nicosia, managing editor of Mediaite, admitted to his readers that he was formerly known as Zachary Hildreth. He was a convicted felon who served five years in state prison for multiple counts of bank fraud and larceny.
"When I started working more closely with media organizations, I adopted the name Jon Nicosia (a family name) and a new persona so that no one would know about the other me," he wrote. "I just wanted to put that terrible part of my life behind me and to be judged for what I could do, not what I had done."
Hildreth's past also included claims of being a trauma surgeon, an Iraqi war surgeon, and some trouble with the law regarding an ex boyfriend.
"I would like a long future in this business," Hildreth wrote, "so it's time for me to come clean so I can be judged accordingly."
Being "˜Jon Nicosia', from CapitalNewYork.com.
Coming Clean: Confessions of a Convicted Felon Turned Digital Media Editor, Nicosia's confessional blog post in Mediaite.
Story suggested by a Lovefraud reader.