Lovefraud's exclusive, FREE checklist helps you decide if your partner is a sociopath, narcissist or other exploiter
Millions of people in the world pretend to be looking for love, but they're really looking for someone to exploit. The exclusive Lovefraud checklist helps you determine if you encountered one of them. Here are the first items on the checklist, which you can download below.
Early in the relationship, he or she:
Seemed to be head-over-heels in love with me
Shared my values and interests
Proclaimed we were soul mates!
None of these seem scary, right? In fact, they sound like what you'd want in a dream date. And that's exactly the problem. At first, sociopaths can impersonate a dream date.
That's why you need this exclusive Lovefraud checklist, which you can download below. You'll see what else they do that may indicate their true intentions.
You're probably already worried — that's why you're interested in the checklist. My guess is that you are, or were, involved with someone whose behavior is simply unfathomable. You are shocked by this individual's capacity to lie, and lie convincingly. You are shaken by the individual's ability to say or do something so callous, so cruel, and then act like it never happened. You wonder, who, or what, is this person?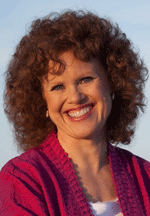 I know what you're going through. It happened to me.
It turns out my ex-husband was a sociopath. That's why I launched Lovefraud.com—to warn the public about the social predators who live among us. Since then, I've collected more than 10,000 cases, conducted multiple Internet surveys, and written four books — with more on the way.
I've distilled everything I've learned into a simple checklist to help you answer the question:
Is my partner a sociopath?
Along with the checklist, you'll receive the FREE weekly Lovefraud newsletter, delivered to your inbox every Tuesday.
But I'm sure one of the big questions you're asking yourself right now is, "How did I get into this mess?"
You'll find the answer in my new book: Seduced by a Sociopath —How antisocials, narcissists and psychopaths use human nature against you.

This book is a collection of my best articles from Lovefraud.com explaining how sociopaths reel you in, and once they catch you, why it's so difficult to leave. I answer your questions like:
Why didn't I see that something was wrong with this person?
The whole relationship was a scam — how did I fall for it?
Why do I feel like I am going crazy?
Did my partner ever love me?
How do I protect myself from getting involved with another sociopath?
The book includes dozens of questions and stories submitted by Lovefraud readers, which I answer and analyze. You'll see how sociopaths reel in their targets — because that's what you are, a target — and how they manipulate you once you are hooked.
Seduced by a Sociopath is available for $7.99 as an ebook, and $16.95 as a printed book.
Buy on Lovefraud.com
Buy on Amazon
OK, here it is — the Lovefraud checklist
The first step is to figure out if you may be involved with a sociopath. To access your checklist, click the download button.