Is your partner a sociopath?
Lovefraud's exclusive, FREE checklist helps you decide.
If you're reading this website, it's probably because you are, or were, involved with someone whose behavior is simply unfathomable. You are shocked by this individual's capacity to lie, and lie convincingly. You are shaken by the individual's ability to say or do something so callous, so cruel, and then act like it never happened. You wonder, who, or what, is this person?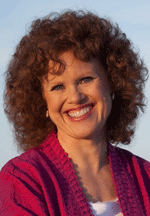 I know what you're going through. It happened to me.
It turns out my ex-husband was a sociopath. That's why I launched Lovefraud.com—to warn the public about the social predators who live among us. Since then, I've collected more than 10,000 cases, conducted multiple Internet surveys, and written three books.
And I've distilled everything I've learned into a simple checklist to help you answer the question:
Is your partner a sociopath?
Here are the first items on the checklist:
Early in the relationship, he or she:

Seemed to be head-over-heels in love with me
Shared my values and interests
Proclaimed we were soul mates!
None of these seem scary, right? In fact, they sound like what you'd want in a dream date. And that's exactly the problem. At first, sociopaths can impersonate a dream date.
That's why you need this exclusive Lovefraud checklist. You'll see what else they do that may indicate their true intentions.
To get the entire checklist, all you have to do is sign up for it. It's free.
In addition to the checklist, you'll receive:
The free weekly Lovefraud newsletter, delivered to your inbox every Tuesday
Information about Lovefraud's new online education courses
Announcements about Lovefraud's upcoming books and services
By completing Lovefraud's exclusive checklist, you'll know if you need to be concerned. To truly understand what you may be dealing with, I recommend that you read my book, Red Flags of Love Fraud 10 signs you're dating a sociopath.
To get started, just fill out the form below.