Lovefraud's exclusive, FREE checklist helps you decide if your partner is a sociopath, narcissist or other exploiter
You're probably already worried — that's why you're interested in the checklist. You are shocked by this individual's capacity to lie, and lie convincingly. You are shaken by the individual's ability to say or do something so callous, so cruel, and then act like it never happened. You wonder, who, or what, is this person?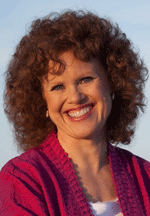 I know what you're going through. It happened to me.
It turns out my ex-husband was a sociopath. That's why I launched Lovefraud.com—to warn the public about the social predators who live among us. I've distilled everything I've learned into a simple checklist to help you answer the question:
Is my partner a sociopath?
Along with the checklist, you'll receive the FREE weekly Lovefraud newsletter, delivered to your inbox every Tuesday.