What you need to know about relationships with sociopaths and narcissists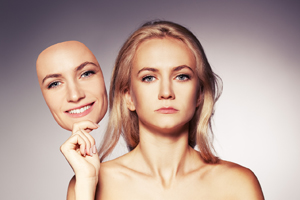 Learn if you're in a relationship with a narcissist, sociopath or another disordered individual.
What's a Sociopath?
At Lovefraud, "sociopath" is used according to its original meaning, as a term that describes people, who are pathological in their social relationships, including narcissists. Clinically, they could be diagnosed with antisocial, narcissistic, borderline, histrionic or psychopathic personality disorders. Start here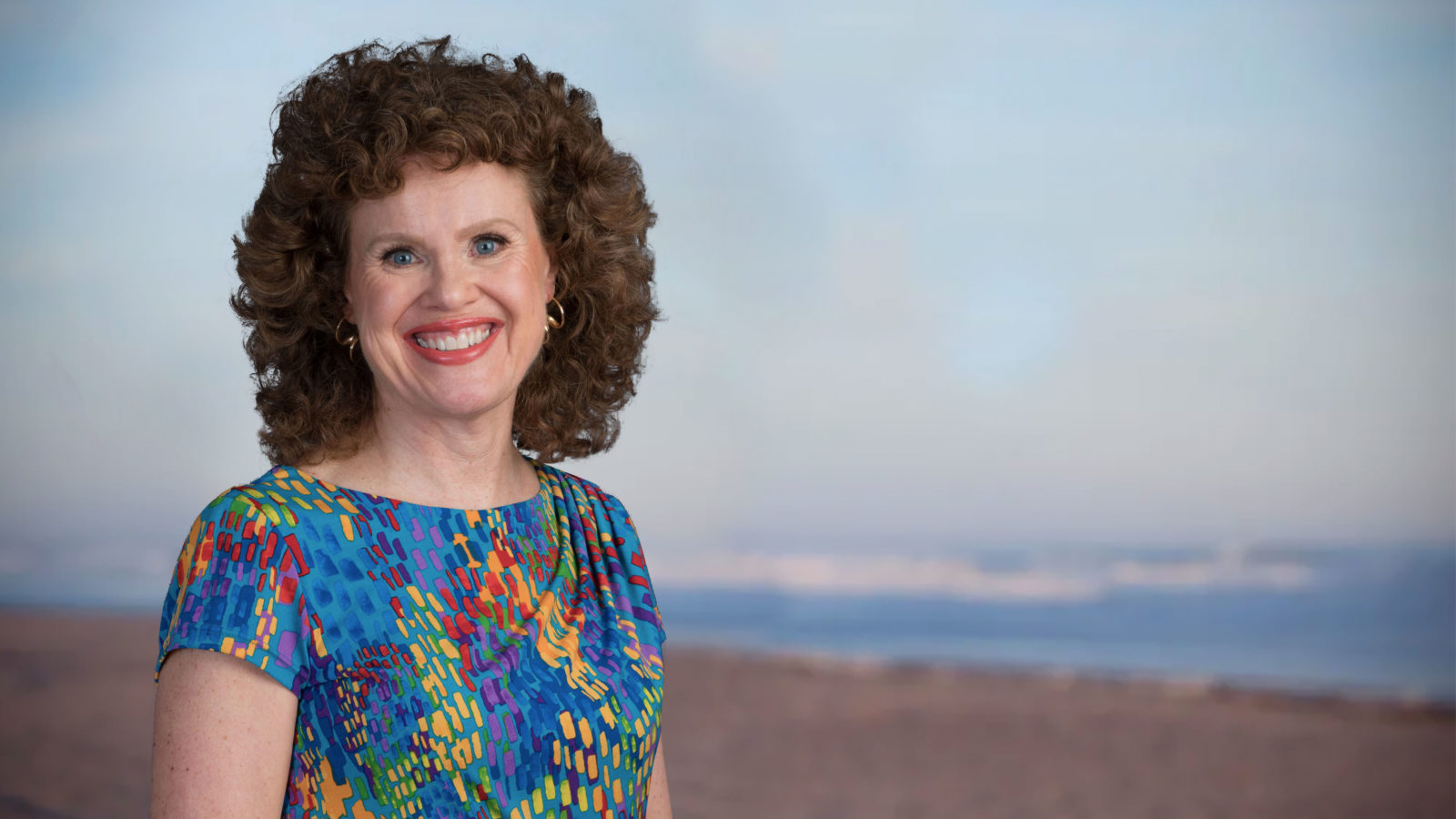 I'm Donna Andersen and I'll help you spot, escape and recover from everyday sociopaths
If you're feeling confused and used by someone in your life, perhaps you're dealing with an everyday sociopath. I know what it's like — I was married to one. Lovefraud helps you understand what sociopaths (including narcissists and psychopaths) are, how you got into this situation, and what you should do now to move forward. You are not alone. You are not crazy. You can escape narcissistic abuse and the sociopaths who inflict it, recover your joy and move on to the life you truly want. I know because I did it. I've helped thousands of people — and I can help you.

"
I am a psychologist, I work with the best psychologists in the world, arguably, and they came up short. Lovefraud helped me figure out what was going on, and how to best help myself.  And the love and support has been tremendous.  I don't think I am understating it when I say it was lifesaving.
"
"
If you have ever been a relationship that was so toxic and you did not know how to get out.  How to recover and understand that it is NOT your fault, Donna Andersen, her webinar series, website information, and the community of others found here – like me – helped me through the toughest time I have ever been through and I am forever grateful.
"
"
Thank you for writing your book and creating your website. The last three months of my life found me entangled with a man who I can now recognize as dangerous, and your work helped me come to that realization before it was too late. If it weren't for your book, I might have married this person and/or had a child with him. I just can't thank you enough for doing the research that you've done and making it accessible to people like me. I feel like I've avoided years of pain and suffering that I truly didn't see coming.
"
"
Lovefraud helps me to understand and recover, to know I'm not alone. It was an answer to prayer one night when I cried out to God, "Why did he do what he did? I just don't understand. Why did he abandon and reject me. I was faithful to him for 22 years. I thought he loved me. I trusted him." And then I found your website. Thank you so much for helping me on the path to healing.
"
"
I can't express how appreciative I am to have access to such wisdom, encouragement and sincere guidance.  Were it not for your site, I probably would have continued to endure the bewilderment and confusion.  Now it all makes sense! And I'm both happy and saddened to say, that I am not alone.  I have gained great courage and strength from reading your stories, the stories of contributors and responses to the blogs.
"
Eleanor Cowan
Author of "A History of a Pedophile's Wife"
"
Want proof you're not crazy? Read the articles on Lovefraud. Want valuable advice for yourself, your children, your legal and emotional issues? You've clicked on the right site to learn about sociopaths, psychopaths, and narcissists. Lovefraud is there for you, any time of the day or night, to provide all manner of support to recover from the devastating mental and emotional assaults from conscienceless fraudsters.
"
Resources for dealing with sociopaths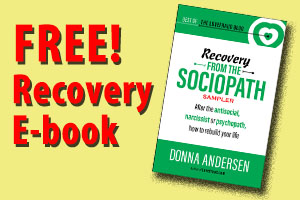 Sociopaths cannot love you; they can only use you. The experience is so devastating that you may wonder if it's even possible to recover. Yes, it is.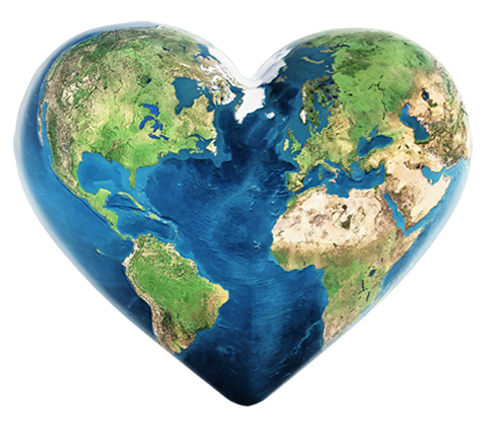 Share your story and help change the world
No one tells us the truth sociopaths and narcissists — that they're all around us, they look just like us, but they live to exploit us. Let's break the silence to make the world a safer place for all of us.