My mission: To educate everyone about sociopaths in relationships, and thereby change the world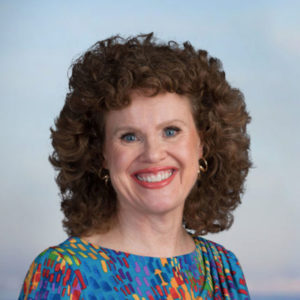 I'm Donna Andersen, author of Lovefraud.com. I launched this website in 2005 because I want to protect you — and everyone else — from being exploited by a sociopath in a relationship, as I was. If you've already tangled with a sociopath, I want to help you recover.
I married James Alwyn Montgomery, originally from Sydney, Australia. He took $227,000 from me. He cheated with at least six different women during our 2.5-year relationship. He had a child with one of the women. Then, 10 days after I left him, he married the mother of the child. It was the second time he committed bigamy. (Read more here: James Montgomery — Using the Internet to meet and defraud women.)
Of course, it was only after I left Montgomery that I discovered the extent of his betrayal. In the beginning, I thought I'd met the man of my dreams.
Let me tell you—Montgomery was smooth. He quickly figured out what I wanted to hear, and then mouthed the words. He surrounded himself with the trappings of credibility—military uniforms and documents, photos of himself with famous people, enough paperwork to create a fire hazard. He presented himself as an accomplished and connected entrepreneur who would soon have us living in "the lap of luxury"—if I would just help him over the hump.
Montgomery told me two kinds of lies:
Lies mixed with truth. His story would be plausible, but I'd notice inconsistencies. When I questioned the discrepancies, he would either explain them away or accuse me of being paranoid.
Totally brazen lies. A normal person, even one prone to exaggeration, would never think of making the extraordinary claims that Montgomery made. For example, Montgomery said he was awarded the Victoria Cross, Australia's highest military honor, for his heroism in the Vietnam War. Well, he never won the medal. He never fought in Vietnam. And even though he walked my dog every morning wearing a Special Forces beret, he never served in the military.
I left Montgomery because I discovered he was cheating on me. But it wasn't until I went through the papers he left in my house and called some of the "other women" that I realized everything he told me was a lie.
It was my therapist (believe me, I had some issues to work out) who first suggested that Montgomery might be a sociopath. I was totally unfamiliar with the term, but in an effort to understand what had happened, I researched it. I found a book called Without Conscience by Dr. Robert Hare, an international expert on psychopaths (a form of sociopath). His book described Montgomery precisely.
I was shocked. I was even more shocked to learn that millions of these human predators live among us. Why hadn't I ever heard of them?
I realized that I had an important story to tell — and a warning to convey.
Writing about sociopaths in relationships
I've always been a writer. My background is journalism—I graduated from Syracuse University with degrees in magazine journalism and psychology (summa cum laude), and I was the first editor of Atlantic City Magazine. Since 1982, I've operated my own business, Donna Andersen Copywriting, specializing in brochures, newsletters, web content and e-learning development.
I never anticipated writing a book, but after launching Lovefraud.com, I wrote eight of them.
My newest book is Senior Sociopaths — How to Recognize and Escape Lifelong Abusers. This is the first to document that 14 million Americans over age 50 may be sociopaths, and their behavior is just as bad, or worse, as they age. If you're waiting for a senior sociopath to grow up or calm down, you're wasting your life. Here's more information:
Senior Sociopaths — How to Recognize and Escape Lifelong Abusers
My earlier books include:
Love Fraud: How marriage to a sociopath fulfilled my spiritual plan
This is my memoir. It tells two parallel stories—the outrageous tale of my marriage to a sociopath, and my spiritual journey to understand why it happened. It was awarded five stars by the Midwest Book Review.
Red Flags of Love fraud: 10 signs you're dating a sociopath
This self-help book reveals, for the first time, the tactics of social predators who pursue romantic relationships not for love, but for exploitation.
Red Flags of Love Fraud Workbook
This slender workbook presents questions and checklists to help you identify your own vulnerabilities, in order to protect yourself against sociopaths in relationships.
I also wrote a four-book series called the Best of the Lovefraud Blog, is a curated collection of my Lovefraud blog articles. They explain, in bite-sized pieces, how sociopaths behave, how they seduce their romantic partners, how to interact with them if you must, and how to recover from the emotional and psychological damage that they cause.
Understanding the Sociopath explains, in plain language, the 12% of the population who do not play by the same rules of life as the rest of us. These master manipulators, who have antisocial, narcissistic, borderline, histrionic or psychopathic personality disorders, seem normal at first, but their objective is to use and exploit us.
Seduced by a Sociopath explains how millions of people pursuing romantic relationships are charming, affectionate, passionate — and fake. These deceptive sociopaths pursue romantic relationships not for love, but for exploitation. Learn how they convince you to fall for them, so you can spot the charade and escape.
Dealing with a Sociopath explains how to interact with someone who lies, cheats, manipulates and exploits. Sociopaths only care about what they want — what you want or need is irrelevant. If you have no choice but to engage with them, learn how to protect yourself.
Recovery from a Sociopath helps you understand why you feel so shattered by a confusing and abusive relationship, and guides you on how to heal your life. Sociopaths cannot love you; they can only use you. The experience is so devastating that you may wonder if it's even possible to recover. Yes, it is.
Donna Andersen in the media
Lovefraud.com was one of the first websites on the Internet to focus on sociopaths in relationships, and I frequently hear from reporters and TV producers looking for insight and stories.
Right after my first book came out, I was featured in the premiere episode of Who the Bleep Did I Marry?, on the Investigation Discovery channel. The show was the highest rated premier in the network's history.
My story will be featured on Investigation Discovery again in the fall/winter of 2021 in a new show called, Love, Honor and Betray.
I appeared on the following TV shows:
Love, Honor, Betray (Investigation Discovery)
Deadly Women (Investigation Discovery)
Who the Bleep Did I Marry? (Investigation Discovery)
Insight (SBS network Australia)
ABC 20/20
My Life is a Lifetime Movie (Lifetime)
The Ricki Lake Show
I've been interviewed about sociopaths in relationships for Psychology Today, Huffington Post Live, Sirius XM Road Dog Channel 128, the Comedy Cellar, the Philadelphia Inquirer, Chat It's Fate, Real People Magazine, MarieClaire.com, and more media outlets. I have also appeared on numerous radio shows, podcasts and telesummits.
My articles have been published by the Daily Mail, YourTango.com, ThoughtCatalog.com and more websites.
More info on Donna Andersen in the media
How I became an expert on sociopaths
As I said above, I first learned about sociopaths the hard way — by marrying one. Then, once I launched Lovefraud, I began hearing from readers who had stories just like mine — or worse.
Over the years, I've collected more than 10,000 cases. Thousands of people have sent me emails, telling me about their experiences. Now, nothing you or anyone else can tell me surprises me. Plus, to gather information in a more formal manner, I've conducted multiple online surveys. Thousands of people have responded to them as well. This research was the foundation of my book, Red Flags of Love Fraud, and it will be included in my forthcoming books.
Here is a list of the surveys:
Sociopaths and the Coronavirus Survey (864 responses)
Senior Sociopath Surveys (2,320 responses)
Therapy Satisfaction Survey (711 responses)
Female Sociopaths Surveys (2,241 responses)
Lovefraud Share Your Story Survey (2,350 responses and counting)
Lovefraud Romantic Partner Survey (1,352 responses)
Lovefraud DSM-5 Survey (1,378 responses)
More info: Donna Andersen's research and surveys
Scientific analysis of sociopaths in relationships
Most of the scientific research on sociopaths, including psychopaths, is done on two groups of people: prisoners and college students. Why? Because those are the populations that researchers can access.
Almost no one studies sociopaths "in the community," which is how researchers describe people who are outside of prison or institutions. But the vast majority of sociopaths are not locked up in jail or mental hospitals — that's why I call them "everyday sociopaths." Therefore, most researchers have no information on how sociopaths affect their intimate partners, families, friends and colleagues. But because thousands of Lovefraud readers have been willing to share their experiences, we have access to real data on how sociopaths really exploit, manipulate and abuse the people in their lives, and what happens when survivors seek therapy.
I am co-author of a scientific paper that was published in the October 2019 issue of the Journal of Counseling and Development: Counseling Intimate Partner Abuse Survivors: Effective and Ineffective Interventions, by Liane J. Leedom, MD, Donna Andersen, Mary Ann Glynn LCSW, and Meredith Barone.
Here's a summary of the research paper.
I am also the lead author on a paper entitled, Surviving Senior Psychopathy: Informant Reports of Deceit and Antisocial Behavior in Multiple Types of Relationships. My co-authors are Emma Veltman and Dr. Martin Sellbom of the University of Otago in New Zealand. The paper is accepted for publication by the International Journal of Offender Therapy and Comparative Criminology. Here is the abstract:
A prevailing view among researchers and mental health clinicians is that symptoms of antisocial personality disorder (ASPD)/psychopathy decrease as affected individuals reach middle age, commonly referred to as "burnout." In the current investigation, informants were surveyed about the behavior of individuals who they believed showed traits of ASPD/psychopathy and were over the age of 50. A final sample of 1,215 respondents rated the index individuals according to the ASPD/psychopathy traits derived from a pre-publication first draft of the Diagnostic and Statistical Manual of Mental Disorders Fifth Edition, revealing high endorsement of traits associated with ASPD. Survey respondents reported their observations that the individuals that met threshold for putative ASPD/psychopathy continued to engage in antisocial behavior after age 50, and as a result they endured significant harm, including material losses, financial losses, and various self-reported mental health problems. Those who knew the index individuals both before and after the age of 50 were specifically asked whether there was a change in the individual's engagement in manipulation, deceit, and antisocial behavior; 93% of respondents reported that the behavior was just as bad or worse after age 50. The study concludes that common conceptions of antisocial behavior in older individuals, and antisocial burnout, are likely flawed.
I have also presented the following research posters to the Society for the Scientific Study of Psychopathy:
Senior Psychopaths: Informant Reports of Deceit, Exploitation and Antisocial Behavior Beyond Age 50 (Presented to the Society for the Scientific Study of Psychopathy, 2019)
In Love With an Exploiter: Sexual Deception Correlates with Increased Harm to Romantic Partners. (Presented to the Society for the Scientific Study of Psychopathy, 2013)
In Love With an Exploiter: How Age Affects Harm Experienced by Romantic Partners. (Presented to the Society for the Scientific Study of Psychopathy, 2013)
Antisocial/Psychopathic Personality: What do Family Members, Romantic Partners and Friends Report? (Presented to the Society for the Scientific Study of Psychopathy, 2011)
More info: Donna Andersen's research and surveys
Webinars about sociopaths in relationships for survivors and therapists
My original objectives were to build a website that forewarned people about con artists who could steal their money and to write a book about my experience. But once Lovefraud went live, I learned from the thousands of people who contacted me that the damage caused by sociopaths went far beyond financial scams.
Sociopaths engage in emotional, psychological, physical, financial, sexual and spiritual abuse. They leave people with anxiety, depression, post-traumatic stress disorder, and a multitude of physical ailments rooted in stress.
Yet time and time again, I heard from survivors who said they sought therapy to help them recover, but the therapists did not recognize that they were in a relationship with a sociopath who was abusing them. Survivors also told me that when they attempted joint therapy with their sociopathic partner or family member, the sociopath successfully controlled the sessions and turned the counselor against them.
I also heard from therapists who didn't really understand sociopaths in relationships until they were caught in their own abusive situations. Then, they realized that their training was deficient.
To address these issues, I founded Lovefraud Education and Recovery, a New Jersey Nonprofit Corporation. Working with a team of mental health professionals — all of whom had their own experiences with sociopaths — we began offering webinars for survivors and professionals in 2016.
More info on Lovefraud Continuing Education
Learning about sociopaths in relationships can change the world
Sociopaths break hearts — often for the fun of it. But because they seek dominance, and are deficient in both empathy and conscience, they may also commit crimes, defraud credit card companies, neglect their kids, steal from employers, abuse animals, fail to uphold their responsibilities, drive recklessly, abuse drugs and alcohol, pollute the environment and more. In fact, it's safe to say that sociopaths are responsible for much of the manmade trauma in the world.
Here's a scary fact: Once they are adults, no therapy or treatment has been proven to cure sociopaths.
Here's another scary fact: Sociopathic personality disorders are highly genetic. A child can be born with a predisposition to these disorders. If these unfortunate children also receive bad parenting or grow up in difficult environments, the genes may express, and they may become sociopaths.
Therefore, the best way to put an end to sociopathy is to stop producing at-risk children. That means avoiding relationships with sociopaths, which means learning to spot the warning signs of disorder in prospective partners.
So knowing that sociopaths exist, and how to spot them, has the potential to change the world. That's why Lovefraud's mission is to teach everyone about sociopaths.
This is so important. If you would like me to speak to your group, organization, college or school on the issue of sociopathy and how we, as a society, can protect ourselves, I am available.
More info on Donna Andersen as your next speaker.