Welcome to the new Lovefraud website!

Lovefraud launched in 2005 as one of the first websites on the Internet focused on sociopaths. Since then, we've added 125 pages of content, 4,000 blog posts, more than 221,350 comments, 570 forum topics and 3,500 forum replies.
With so much content on Lovefraud, it was getting difficult to find what we offer. We had to reorganize. You are seeing the result.
Lovefraud is now organized into six topics to help you find information specific to your situation.
What you need to know about sociopaths
How to leave or divorce a sociopath
Share your story of tangling with a sociopath
Join the conversation
Lovefraud offers you opportunities to connect with other readers to share your experiences and seek advice from people who know what you are talking about.
You may comment on Lovefraud Blog posts.
You may also post topics in the Lovefraud Forum, and respond to topics posted by others. Sorry if the formatting looks a bit weird — we are still working out the kinks with the new design.
Find any errors?
Please explore the new Lovefraud.com. And as you can imagine, this was a big project and there may be errors. If you find broken links or anything that doesn't work, please send an email to [email protected] to notify us of the problem.
Thank you for your support of Lovefraud.com!
Mary Ann Glynn, LCSW, and Rose T to hold weekly conference call support groups Sundays at 5:30 pm ET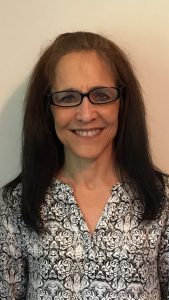 Experience the support of people who know from wherever you are! Join our free support group every Sunday at 5:30 pm EST. Go to destructiverelationshipshelp.com and use the Contact Form at the bottom of the home page to state your interest in joining.  Do this every time even if you have joined us before!  We will reply to you with instructions to join the conference call.  It is anonymous and no personal information is displayed or shared.
Did a suspected psychopath make you question your memory of a past event?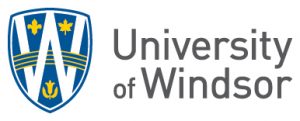 University of Windsor researchers still in need of participants to complete online survey about experiences in relationships with psychopaths
Researchers are interested in hearing about your experiences with suspected psychopaths. Use the link below to complete a screening questionnaire to determine if you are eligible to participate in the study:
For this screening questionnaire, you will be asked about a specific time when someone you suspect is a psychopath made you question your memory for a past event. This may have been because they told you that your memory was incorrect, that the events did not happen, or that other people have doubts about your experiences. The researchers are hoping to learn more about your experiences of remembering and communicating with suspected psychopaths about things that happened in the past.
Participation is completely voluntary and no identifying information will be connected with your responses. Participants who complete the screening questionnaire will be entered in a draw to win one of three $100 Amazon e-gift cards. Eligible participants who complete the full survey will receive a $5 Amazon e-gift card for their time.
Your participation in this research is important for gaining new knowledge about how individuals in relationships with psychopathic individuals remember past events. Please note, participation in the study may involve thinking about potentially painful relationship experiences.