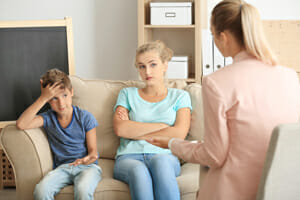 Check out this webinar!
Friend or foe in your custody battle? Understanding best interest attorneys, custody evaluators and parenting coordinators
Presented by Susan Shofer, the Divorce Consultant
Wed., Sept. 5, 8-9 pm ET • $25
If you're divorcing a sociopath, and you have children with this person, the chances are good that you'll end up in a custody battle.
It's not that your soon-to-be-ex really cares about the children and wants to be in their lives. In reality, the sociopath wants to punish you, and the most painful way to do that is through the children.