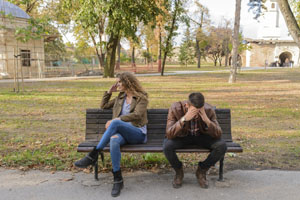 You've met someone who is charming, charismatic, fun, attentive and, oh yeah, sexy. Your relationship is the most exciting you've ever experienced — at first.
Then you see some red flags, and your relationship isn't as pleasant as it once was. After a few nasty incidents, you Google words like "pathological lying," and see descriptions that sound like your partner. You suspect your partner may be a sociopath.
The good times are, or were, really good. You don't want to throw it all away. So you wonder — can a relationship with a sociopath work?
The answer depends on what you mean by "work."
You cannot have a supportive, sharing relationship with a sociopath
If by "work" you … Read more