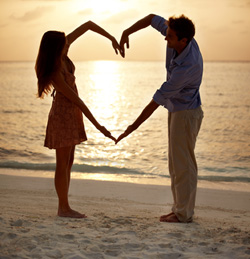 You're shattered. You thought you finally met your soul mate, the person you were waiting for all your life. This charming, charismatic and attentive romantic partner swept you off your feet in a whirlwind romance. It was good — no, it was fabulous — until it wasn't.
Perhaps you were subjected to the "devalue and discard" routine. Or you discovered that your partner wasn't the person he or she claimed to be. However it happened, you are heartbroken.
I talk to a lot of people, both men and women, who are, or were, romantically involved with sociopaths. They're devastated, of course. But what is truly mind blowing is the level of deception that they experienced. What they felt as a true, heartfelt connection was, for the sociopath, nothing but a charade.
Based on my conversations with so many people, here are facts about your sociopathic partner that you must believe, even though you don't want to.
Everything the sociopath said to you was manipulation. If it wasn't an outright lie, there was certainly an ulterior motive.
The sociopath's objective from the beginning was exploitation. If the sociopath didn't take anything, he or she was just looking for entertainment by playing with your emotions.
If he or she acted in a helpful or caring manner, it was only to butter you up for later exploitation.
The tears were fake.
The proclamations of love and happily-ever-after were fake.
All sociopaths really want is power, control and sex. Of the three, they want power and control the most.
The sociopath intentionally isolated you, to make you easier to control.
He or she knew you were hurting, but just didn't care.
Once a person is an adult, there is no treatment or cure for exploitative personality disorders.
He or she never loved you. Sociopaths are incapable of love as we know it.