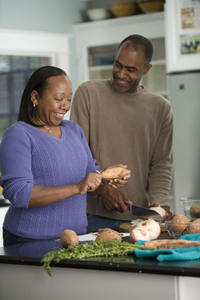 UPDATED FOR 2022 — a reminder to everyone that there can be love after the sociopath.
Several years ago, Lovefraud heard from a reader whom we called "Rochelle." After 30 years, she'd reconnected with the first boy she ever loved. It felt like her chance to finally have the love she always wanted.
Except that the boy, now a man, was a sociopath, and the love was a mirage. Rochelle knew he was disordered, but still she pined for him. She asked, "When does it get to the point where he stops taking up space in my brain?"
Here's her story:
Getting the sociopath out of your head
She later wrote a Letter to Lovefraud detailing her experience:
How sociopaths twist words and actions
Well, I later received another letter from Rochelle, and she had good news.
Dear Donna–

I was married to a sociopath, and had written to you when I was devastated by the aftermath of my divorce.  I was diagnosed with breast cancer the same day my divorce became final.  I read your books, followed the rules.  I had slipped once and we had started "dating."  That did not last long and I wrote him off completely.  I kept reading your books and logging into Love Fraud.  As time went on, I began dating, but I wasn't really thrilled.

One night, I went with a girlfriend to listen to music at a local club.  It was a band I had seen before (with the ex) that I really enjoyed.  My ex was a former singer and wanted to join this band.  When they wanted nothing to do with him, we stopped going to see them, but I enjoyed their music.  My girlfriend kept pointing out the saxophone player to me (she did it 4 times during the course of the evening!).  I did something VERY uncharacteristic of my normal behavior.  After the show, I approached him and told him how much I enjoyed his music.  We started talking, and I gave him my business card.  I was very cautious, and a little optimistic.   We met for drinks during the following week, and talked about a lot of things.  He was recently divorced after over 30 years of marriage.  We swapped stories, and as time went on, we began dating and got closer.  Slowly, I began to trust.  We fell in love and have been together ever since.

I've learned so much from you and everything I've read.  I studied the Red Flags.  I looked for signs; there were none.  I can tell you this relationship is…well….easy.  No stress, no drama, no arguing or fighting.  We compromise.  We have a great time together….so much so that we moved in together.  I kept my apartment for 6 months after moving in with him and finally moved in officially.  He literally took the pieces of me and helped to put me back together.  I feel whole again, physically and emotionally.  You played a big role in that and I just wanted to thank you.

"Rochelle"
I asked Rochelle for permission to post her letter. Her story is evidence that yes, when you focus on recovery, there can be life, joy, happiness and love after the sociopath.
Lovefraud originally posted this story on March 16, 2014.