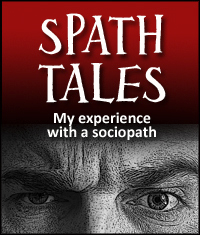 Editor's note: Lovefraud received the following story from a reader whom we'll call "Mariana20" about her experience as an abused immigrant. English is not her first language.
I met George online he 20 years older than me. He travelled to the Brazil and met me. He is a businessman and smart guy,
I was in love with him. He made a lot promises. I work with him and he took care of me. We met in Brazil he bought a promise ring, and invited me to live in United States with him. I accepted.
We get married
After 4 months I married him because I was without green card. The day about the wedding he said for me to sign a prenup and a lot humiliation and same I signed. He didn't marry me. He was very drunk and I was sad and crying .
Another day he changed the idea and married me in Vegas. I was without friends and family. George doesn't say anything to the family about the wedding. After we married he drink a lot alcohol every day and smoke marijuana. A lot insults without reason, and I was living with threats every day,
Thrown out of the house
When I was speaking with him about the situation he said leave my f*cking house bitch. He accused me of stealing the car he gave for me, and accused me about committing fraud with the credit card he gave me. I tried suicide. I was very afraid of going to jail.
I went to hospital psychiatrist and after I went back with him. In my mind I wanted to save my marriage. He closed door I was outside without keys and without family and without salary.
I filed the paper about the divorce. After 7 months George promised change and behavior and wanted me to cancel the divorce. I cancelled and returned home.
Physical abuse
He was beginning to hit me and strangle me. it's been 2 times. He said because of withdrawal alcohol and he had DUI, after 5 times him hit me I called to police. He stayed 1 day in jail.
The judge said to me stay at home and he should leave. I loved him a lot than myself and I said he can stay at home. I made a big mistake. He strangled me and I left the home.
He did the filing to divorce, lied, said I never worked with him and never registered my SSN. About the prenup. It was in prenup I worked with him and alimony never exists. My car was repossessed – he didn't make the payment. I have a lot damage in my life.
I have depression and anxiety. After of 2 months in process of divorce he was in Cancun with another girl from Colombia, younger, she is probably 20 years old, he is 53 years old . He gave just 20 thousands. He lied to the judge and unfortunately the judged not believed in me, the abused immigrant. Very frustrated.
Learn more: How to choose the right attorney when you're divorcing a disordered spouse