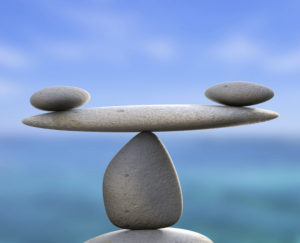 Editor's note: Liberty Forrest, author of several self-help books and a certified Law of Attraction Life Coach, offers advice on handling your feelings of anger toward a sociopath. Read more about Liberty.
By Liberty Forrest
When your life has been derailed by a sociopath, it is natural to experience strong emotions such as anger, indignation, betrayal – even rage. Whatever you're feeling, it's good to express it or release it – and to  be sure to do it in a way that doesn't cause harm to anyone.
It's also perfectly natural to feel like you want to get even, or to wish that the sociopath would get a taste of his/her own medicine. Although it is understandable to feel this way, it will only add to an already heavy load of negative energy in the situation.
What's most important is to worry about your own issues, your own healing, and doing whatever you can to be sure you never end up in another toxic relationship. Wishing nasties on the other person and sending angry, hurtful thoughts and energy is only adding negativity to your own life and to your karma.
So what exactly is karma?
It's a natural balancing of energy.
Karma does not care what you look like or how much money you have. It doesn't care what your social position is. It does not judge. It is not punishment. It has no consciousness. It has no sense of morals. It is simply a balancing of positive and negative energy in the Universe.
Learn more: Recovering your physical health after the sociopath
It is all about cause and effect. Sometimes the cause takes quite a while to produce an effect, whether positive or negative. As you're waiting for the sociopath to experience a consequence for treating you so terribly, you might feel like it's taking too long and become angry and bitter. This will only create karmic debt; essentially, you're digging yourself a hole and the deeper you make it, the longer it'll take to get out of it.
How to deal with your feelings
Best to seek and learn the lessons that lie buried within the difficulties; they're tucked away like pearls. Trust that whatever the sociopath did, there is a karmic consequence. The Universe will take care of it; in time, karmic balance will be restored. There's no need to turn yourself into knots, wasting time focusing on negative, futile thoughts and energy that only make you stressed and ill.
Trust that the painful experiences in life are your best teachers. Be grateful for the lessons they bring, for they give you the opportunity to move closer to Divine perfection. If you see ongoing problems with the same theme(s) throughout your life, you can be certain that the Law of Karma is behind them. Mastering the lessons and overcoming them will put them behind you, once and for all.
This article was originally published at LibertyForrest.com. Reprinted with permission from the author.