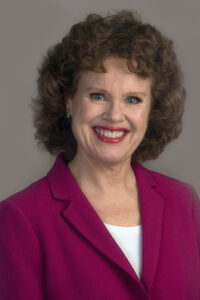 Do you want to know more about the newest Lovefraud book? Here's the calendar of Donna Andersen's interviews about Senior Sociopaths — How to Recognize and Escape Lifelong Abusers. And, here's were you can also access previous media coverage. Listen, read and learn!
Posted interviews — listen or read now
The Dr. Denise M.D. Show — Donna explains how she started Lovefraud, and how sociopaths hijack the human bonding system (March 12).
The Dr. Denise M.D. Show — Are you ready for myth busting about age and sociopathy? (March 15).
WE magazine for women — What's your stress level today? Expert tips to bring it down a notch (March 22)
The Kathryn Zox Show — Donna answers questions about "Senior Sociopaths" (March 23)
The Dr. Denise M.D. Show — The spiritual dimension of love fraud. (March 30)
30 Seconds — What's your stress level today? 7 tips from experts to help bring down stress a notch (April 9)
Louie B. Free Show — Brain food from the heartland (April 29)
Your Tango and MSN.com — How I was scammed by an over 50 sociopath (April 29)
Breaking the Silence — Interview with Dr. Gregory Williams, who totally recommends Senior Sociopaths (May 1)
The Jefferson Exchange — No retirement age for sociopaths, victim warns (Public radio — May 2)
Third Age — May is Mental Health Awareness Month (May 3)
30 Seconds — Mental health matters, now more than ever (May 3)
A Fine Time for Healing with Randi Fine — How to recognize and escape sociopaths (May10)
Sanctuary Magazine — Senior Sociopaths excerpt (May 10)
Inspiring Lives Magazine — Finding true love and happiness after being frauded by a sociopath (May 12)
Feisty Side of 50 — Interview with Eileen Williams (May 12)
Tom Sumner Program — Interview on Michigan radio (May 17)
The Dr. Denise M.D. Show — Sociopaths as business colleagues, Part 1 (May 17)
The Dr. Denise M.D. Show — Sociopaths as business colleagues, Part 2 (May 17)
NarcissisticAbuseSupport.com — Interview with Tracy A. Malone (May 17)
Bad behaviour set in stone — The National Tribune (May 17)
Let's Have a Conversation with Cyrus Webb — Senior Sociopaths (May 18)
PsyPost — New study suggests that psychopathic individuals tend to become even worse after age 50 (May 20)
AARP.org — Psychopaths don't mellow with age (May 20)
Radio Nemo Sleeper Cab Library — Senior Sociopaths book (May 21)
Coast to Coast — Interview with George Noory (May 25)
Sanctuary Magazine — Book excerpt and Q&A with Donna Andersen (May 25)
World Narcissistic Abuse Awareness Day — Interview with Bree Bonchay (June 1)
KYW Newsradio — After deceptive relationship, Atlantic City woman shares warning signs of sociopaths in new book (June 6)
Ms. Career Girl — Senior Sociopaths: Antisocial behavior after age 50 (June 9)
The Jawn Cast — How a sociopath duped an Atlantic City woman out of love and money (June 13)
California Haunts — Abuse victim has cautionary tale to tell (June 15)
New York Distance Learning Association — Interview with Thomas Capone for his "Coffee in the Clouds" Podcast. (June 19)
New Books Network — Interview by Deidre Tyler (June 28)
Put Old on Hold Journal — Book review by Barbara Morris (June 30)
Life is a Sacred Journey — Interview with Micheal Pope (July 9)
The Charisma Quotient — Interview with Kim Seltzer (July 20)
Youtube videos
The Senior Sociopath series on Lovefraud Live! with Donna Andersen:
Join the live shows and ask your questions!