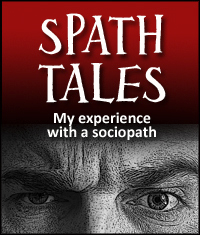 Editor's note: Lovefraud received the following story from the reader Runfree51. With her ex, she says, the sex was odd. After they split he was charged with assault and rape.
I met the father of my boy on a dating site. I was 43 and he was 49. Everything happened very fast, we met after chatting for a week, and he moved in a few weeks later.
I don't see myself as stupid or anything but I allowed it to happen, him moving in. I saw red flags but I was having such a lovely time, I thought I could handle it. The arrangement for him to move in was clear, that it was more for the financial reason as we hardly knew each other so if it didn't work out romantically, or anyway, he would just move out.
My, there is so much to say so I will just do bullet points as such:
1 week before moving in my 18 year old dog died, 3 weeks later my dad died.
4 months later he was back on dating sites while I was visiting a friend. Blamed it on loneliness, being in a new town etc. and being left on his own, although he was more than happy for me to go. He said all this after I discovered he was on a dating site.
Few months later, his 50th, we went to my aunt's b&b. We had a lovely night, both had a few drinks in us and were happy. Something happened later, he left but came back next day.
Lots of things happened, I can't say it all here. They were more about lying, other females, name calling, gaslighting, blaming, all the classic stuff they come out with, it was my fault. I believed him as I thought because of my dog and dad dying, I'd changed (which I had obviously).
Read more: The truth about sex and sociopaths
It was always about sex. We got on very well otherwise, had a good laugh together, seemed to have lots in common. But the sex was odd, or the behaviour was odd for me. So eventually we split up due to "me not complying and doing my bit."
He still stayed at my flat during the week but stayed with his new girlfriend at the weekends, I wasn't really bothered at the beginning as I knew something wasn't right. But then he would give me daily updates on their sex life, he really gloated in in. I nearly had a breakdown.
During this time I slept with him occasionally, then I became pregnant at 45?!?! He was furious, I was overjoyed, I had no kids. He had three he didn't see.
Eventually, he split with the other woman, was such a gentleman when I was pregnant, two weeks after having baby, all the sex stuff started again, then things started to happen fast, moved to a bigger house 5 months later, 6 months after that the police came to the door, he was charged with violent assault, sexual assault and rape.
He was eventually sentenced to 4 years, done 2. Found guilty of all the violet assaults but not guilty/proven the sexual assaults. I ended my relationship eventually but still visited him with the misguided loyalty that my boy had to know who his dad was. He eventually got out, spent a year blaming me for ruining everyone's life.
Now I have told him to stay away. I spoke to his social worker in confidence who said I had done the right thing. I will never ever get involved with men like him ever again.
Learn more: Sociopathic Seduction — how you got hooked and why you stayed