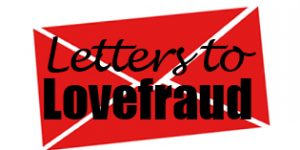 Editor's notes: Lovefraud received the following letter from a reader who posts as "Kaki Pants."
I just came out of a relationship, a year long relationship, which I think the guy might be a psychopath after telling the whole story to my male friends, female friends never would have thought he could be a psycho btw. Men and women think very differently.
So I met this guy a year ago, last April through an online dating app. We met for several times, dinners, lunches, coffees, I took it slow, cuz I didn't want to get myself attached too soon before knowing who this guy really is. Obviously, I didn't take it slow enough in the end.
We got together; everything seems well. He runs a startup business with office in San Fran, Melbourne and headquarter is based in Hong Kong. He got a law degree in Australia, worked with big investment banks before setting his own business up with his cofounder in Hong Kong.
His background and the way he talks about life, his experience just make him seem like a decent guy. He's always travelling for work. I have been to Sydney, San Fran and Hawaii with him. He always said he loved me, adored me, wanted to spend the rest of the life with me and marry me.
I met him in April 2016, he brought up marriage starting from September and has asked me very seriously if I would marry him back in November before we went to San Fran. He said we should get married in Las Vegas. I actually felt pressure and was panicking -'what if he really proposed to me while we were in the US', then of course it didn't happen.
He always says one thing and does another. There's always contradiction from what he's said.
I have never been to his home. He said his newly bought apartment had been under renovation so he'd been staying in a serviced apartment, so i have only been to this serviced apartment. He never was able to send me pictures of this apartment even tho I have asked several times cuz I wanted to see what it looks like.
Things he said just made me feel uneasy and I never fully trusted him, but then again, I never thought he would have another woman or something.
Up to my birthday, he told me he has prostate cancer on my birthday. I was crying. I was worried about him; I couldn't process but just crying.
He said he needed to spend most of February in Melbourne for this treatment, he said he will do everything to heal and get healthy then we get married and spend the rest of the life together. So he went to Melbourne.
I called the hospital in Melbourne and wanted to send him Uber eats, but staff said no such patient named as his name stayed there at all. I started questioning but I didn't want to confront him through phone.
Throughout the whole time, he didn't make the effort to videocall much. He said he's been very ill and upset with the situation and didn't want to talk to anyone. He kept a distant.
I half believed it, half not, I gave him the benefit of doubt. I would feel horrible if he really had cancer, so I just stayed calm.
Beginning of March, he came back home to Hong Kong, I met him face to face, asked about the hospital. He said I prob called the wrong hospital; I just let it go. He also said his cancer is not healing 100 percent, he's worried about his future and doesn't want to start something he couldn't finish, as in he doesn't want me to linger around I guess.
I felt like he was pushing me away, I asked him if he's breaking up with me but he said no. My curiosity went stronger, I felt strongly he's hiding something.
Days later, he brought up another statement, he said he felt like I am taking advantage of him, asking why I never pay for meals and drinks which is not true. He was accusing me, on whatsapp, of something he never had mention in the past 11 months.
I knew something is going on, I asked him to meet face to face and I asked him to be honest, he said he feels like I am looking for someone better while being with him, OUT OF THE BLUE! He said if I said no, then he believes me, we are OK.
I knew he's playing a mind game, something's not right. So I starting looking up on the internet, I found out he has a 6 year old daughter through his sister's social media account. The wife is his cofounder of this business he's running now.
I felt betrayal and heart broken. He's lied to me for nearly a year.
You could say I am naive, but when he's telling lies, it was soooo real. When I doubt and question him, he could come up with another answer in no time.
He has sent me a picture of this puppy, which I asked whose. He said it's his co founder. Later on the internet, I found a picture of this girl, whom he's been telling me is his niece who lives in Melbourne, is holding the exact same puppy in a Hong Kong style kind of apartment.
I found on social media that the girl has the same surname as his. For sure that's his daughter.
He's talked about his co founder a lot too. Since 2 weeks ago, he started being very quiet but we haven't officially broken up. At this moment, he doesn't know what I have found out.
I asked to meet and he said we have a lot to chat, about 'me, us, future' but he canceled on me in the end and stayed quiet.
Just last Friday, I asked him when he's free to meet, he basically ended it on whatsapp saying he's happy to meet as friends and we are not going to work and he's moving to Australia in a few weeks.
I ask him to please give me the very last respect, meet up face to face and talk. I wanted to meet him one last time and see what his excuses is, I wanted to see him lie with his eyes open then tell him what I have found out, what I already know.
Is it going to be a mistake?! Is he really a psycho? Will he flip and go mental when I told him at his face what I know!?
Today, just a few hours ago, he pretended he had sent a wrong message to me, which is suppose to be his workmate or something. I didn't reply and he sent me another message hours later saying 'oh sorry, was suppose to be for someone else, enjoy your day.' He's seeking attention.
Why would someone still be lying at this moment, when he's already 'broken up' and already been acting like he doesn't care anymore. I have no clue what is in his mind. Before, I feel angry, heartbroken, after he texted me today, I feel sad and feel sorry for him.
I feel like he is a very lonely man and just needs his lies to keep him alive 🙁
I need advice!